news
IWT receives the Stainless Steel Plate from Centro INOX, a member of Euro INOX and of ISSF (International Stainless Steel Forum)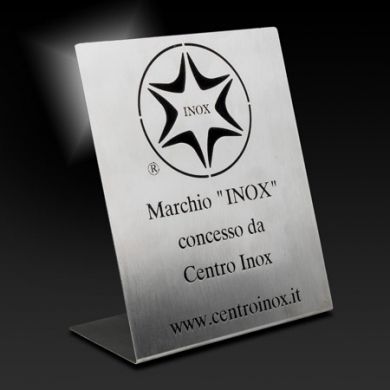 July, 2014

Another important qualitative component of IWT product Specs. IWT received a Plate from Italian "Centro Inox", a non-profit association, founded in Italy in 1962, that deals with the study and the development of stainless steel applications.
It is extremely important because it proves on one the hand that we use top quality Stainless Steel and on the other hand that Centro Inox can provide advice to our customers, with data and all the necessary information, on the selection of suitable materials and on the technology of processing and installing stainless steels in every specific application.
Centro Inox is member of Euro Inox (European stainless steel development association) and of ISSF (International Stainless Steel Forum), based in Brussels.
The operational philosophy that Centro Inox has developed through the years is that the promotion of stainless steel is part of its own quality and that the stainless steel market has its own specific identity, which is different from that of other types of steel.
Centro Inox activities are carried out in four main directions:
knowledge of the market
Advisory and information service to the market
Standardization of the market
Education of the market
Centro Inox can really be very useful to support you, as a IWT customer, providing advice, data and all the necessary information, on materials, on technology and on industrial processes.