news
Energy Free Drying Option means dryer cages - Stress Free!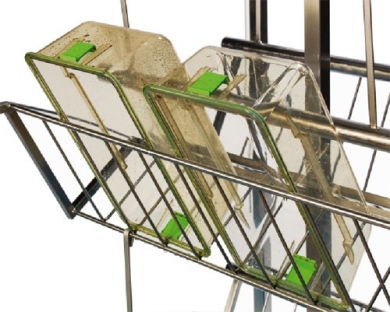 June 2014

Until now conventional hot air drying has been the only way to dry cages. While effective, hot air drying necessarily means long cycle times and significant energy consumption. Not content with conventional methods, the innovative engineers at IWT have partnered with Dr Weigert- one of the leading chemicals supplier within the Lab Animal Field, to develop the Energy Free Drying Option- EFDO.
EFDO is;
Fast- no extension of wash cycle necessary
Effective- outstanding water removal results
High throughput-Cages can be filled with bedding right after completion of the wash cycle
Energy Free- no fans or heating elements required
Stress Free- TP Rinse will not cause plastic stress (hydrolysis) when autoclaving
For more information, including the results of field site tests, please contact your Tecniplast representative.