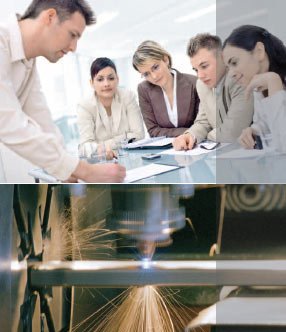 For more than 20 years IWT have specialised in the design, manufacture and installation of washing systems for both the life sciences and pharmaceutical industries worldwide as a company of the Tecniplast group.
Our manufacturing base at Casale Litta, just a few kilometres from Milan-Malpensa international airport, has expanded progressively over recent years and now exceeds 7000 m² of production areas and design studios and over 1000 m² of training and showroom facilities.
You will find that the company has recently completed an extensive programme of innovation of the production plant which includes state-of-the-art laser cutters, orbital pipe and robotised tubular welders. A fully automated warehouse system and 3D design technologies complement our advanced operations and make IWT an innovative partner, combining quality and flexibility.
With more than 120 people employed, including 25 designers, 5 project managers and 3 biologists, you will find that IWT is the strongest partner in the field in terms of skills, know-how and resources to develop and validate innovative high performance washing and decontamination solutions.
All IWT washers reflect our remarkable commitment to manufacturing quality, from the gleaming cabinet work, the consistent care in assembly, to finely polished welds, rounded edges and self-draining pipe-work preventing dirt traps and water stagnation. Only the finest components on the market are chosen, including industrial PLCs, flow meters, pneumatic valves, tri-clamp connections and sanitary pumps, as required.
From America to Oceania, from Europe to Asia there is no continent where, over the years, IWT have not installed and supported installations of washing and decontamination equipment with a standard 2-year warranty policy, so you can be sure you are in safe hands!
---
SOLUTION PROVIDER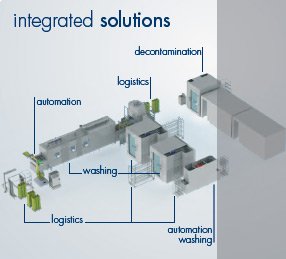 IWT's field expertise is extensive – from compact in-linebottle washers up to fully integrated, automated processing lines for bottles, cages and lids. We are now globally well known for high throughput and energy efficient rack and tunnel washers, modular robotized cage processing systems and vacuum assisted material transportation solutions.
All our washers are backed by purpose engineeredlogistical equipment such as crates, boxes, transport trolleys and presentation racks. These are key elements to make operations both effective and efficient for your organization.
For several years IWT have also offered turn-key solutions for the decontamination of heat sensitive equipment, integrating our range of stainless steel material locks,interlocking doors and large pass-through chambers, with the most popular low temperature decontamination technologies such as hydrogen peroxide vapour and chlorine dioxide gas, offering you greater flexibility and technical independence.
20 years of commitment to lab animal science and the deep knowledge of plastic materials and husbandry standards and norms have made IWT the ideal partner for the care of your cages and for the optimisation of your cleaning workloads. Our strengths go way beyond the washing equipment itself to embrace the complete understanding of the operations and logistics in a modern vivarium, as well as the challenges of more stringent and specific hygienic guidelines and health and safety directives.
Our team of product specialists and engineers are available from the very early days of your projects to support you with flow cycle simulations, layout proposals, project schedules, throughput and workload analysis and detailed running costs and equipment payback charts. Objective data and quantitative information are nowadays becoming increasingly critical factors in driving and steering decisions, in the presence of limited resources and architectural constraints, and for those you can count on us!
---
Qualify and validate are the key words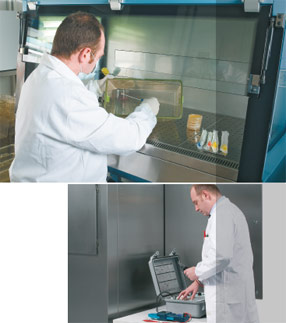 More stringent hygiene normatives and the progressive introduction of GLP/GMP standards lead pharmaceutical companies and research institutions to better qualify their operational processes and to validate and document the performance of their critical equipment such as cage washers and sterilizers.
IWT is historically sensitive to these aspects since energy and water optimisation, intrinsic to its washers, has always been validated through extensive microbiological tests.
We are the only company in this industry equipped with an in house testing lab where thousands and thousands ofbiological indicators of various kinds have been cultured and tested for growth by our biologists as part of both:
– validation of new equipment during product R&D and prior to the launch on the market or
– performance validation as part of a customer specific PQ test protocol.
This invaluable treasury of industry specific cleaning performance know-how is employed to provide you with the most energy efficient washing equipment whilst largely exceeding the international hygiene standards for washers and disinfectors, including the 8th edition of the NRC Guide.
IWT and its technical staff have been involved recently with the European AK KAB working group in the process of creating the most updated and specific guidelines for the qualification and validation of cleaning processes in animal facilities.
---
Environment conservation and social responsibility: IWT core values and pillars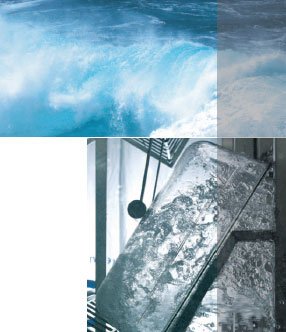 Being part of an ISO-14001 certified group, IWT is extremely sensitive to the environment. Our washers have always been designed and validated keeping in mind the detrimental impact to our environment of polluted hot water and detergent.
Separate circuits and holding tanks, thorough spray coverage, wash water reuse as well as accurate insulationminimise energy and water consumption, leading often to major reductions in operating costs whilst preserving stringent hygiene standards during the process.
Eco-design means for usoptimizing equipment dimensions, using less material, incorporating recyclable plastic components and being assisted in all of this by extensive laboratory testing as well powerful tools such Computational Fluid Dynamics and Life Cycle Analysis.
Being committed to the principles of a sustainable development, IWT is constantly striving for innovation of products and enhancements of processes, through the sharing of know-how and competences with all our stakeholders, including employees, consultants, suppliers and, most of all, clients!